The Target Scheduler is a website that your Vendors can use to schedule Receiving Appointments. 
Provide a sleek website that vendors may use to schedule delivery appointments with your company.
Eliminate constant telephone calls to schedule receiving appointments.
Send email notifications of scheduled appointments to Vendors.
Automatically populate the Target Receiving Schedule with the Vendor Deliveries.
Product Benefits
Reduce labor required to speak with Vendors and accommodate their delivery times.
Indicate estimated unload times based on pieces and pallets to produce a more accurate schedule.
Produce a more level accurate schedule and reduce traffic backlog caused by overscheduling inbound vendors.
Reduce traffic and accident risk with a more level schedule. When trucks pile up in the yard it tends to cause fender benders because they don't have enough room to turn freely.
Provide travel directions to your vendor. Routes for trucks can be specific as to highways and other details.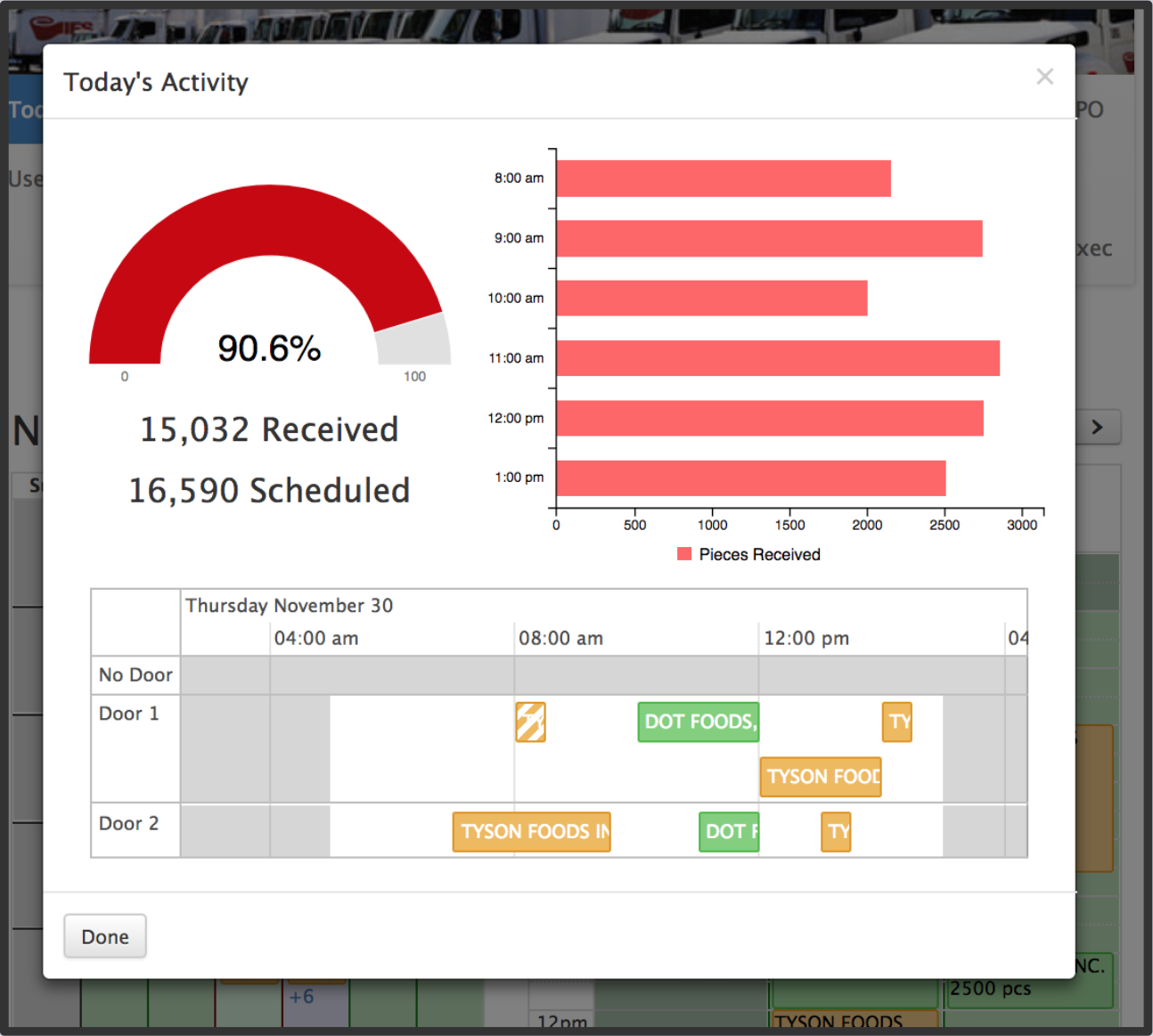 Vendors can view and edit delivery appointments.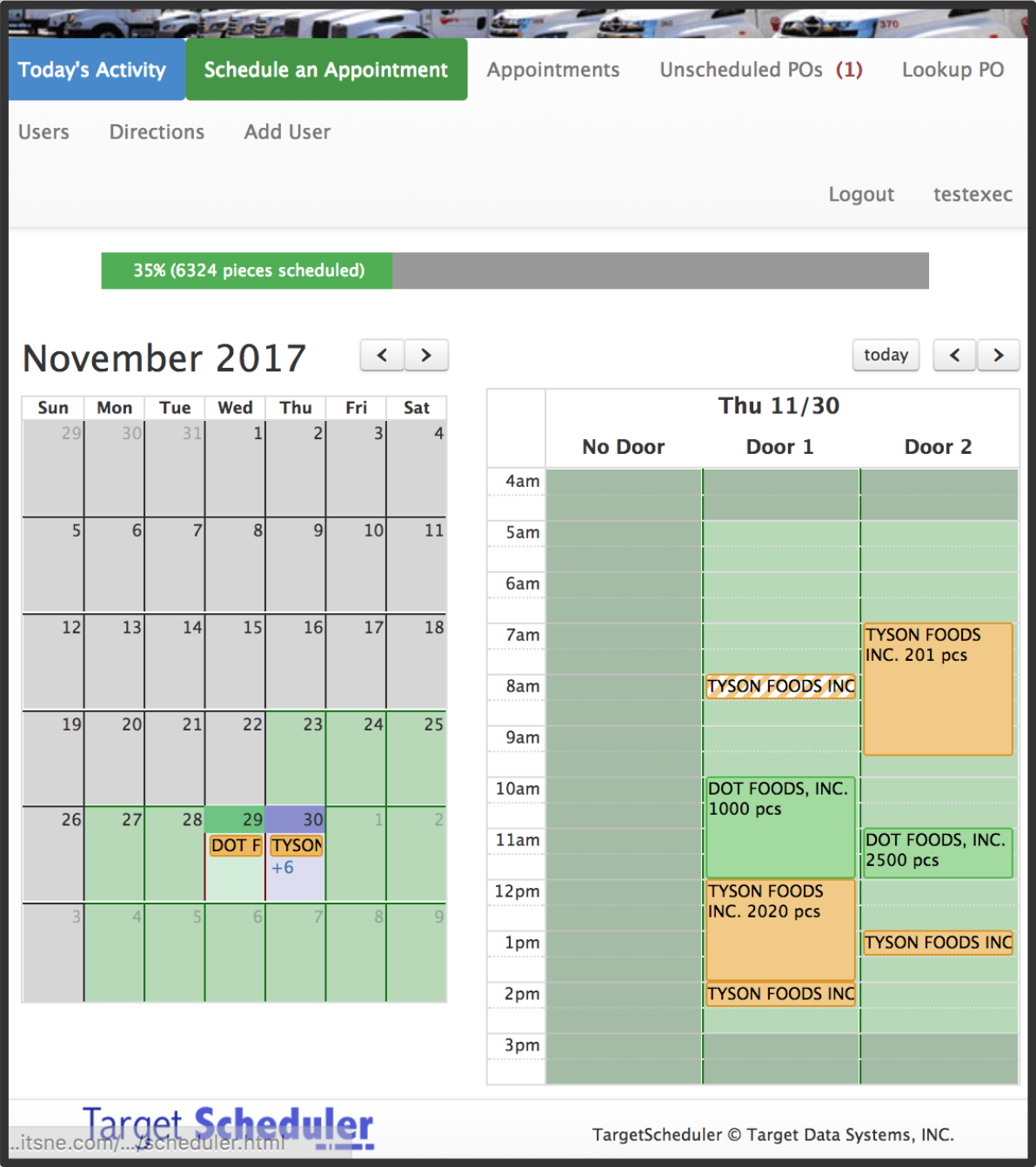 Provide an email notification of scheduled appointments to the Vendors.